13 William Lee
University of Brighton Faculty of Arts Student magazine article.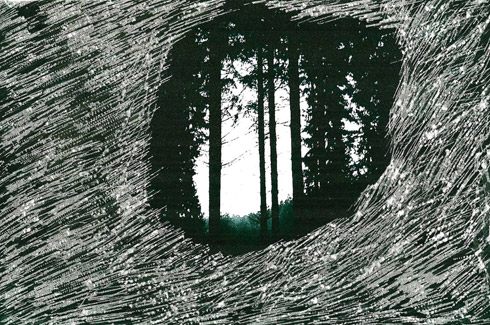 Now in my second year of a Surface Design Degree at Bucks New University, I feel that am in a perfect position to look back and reflect upon the year that has passed, to see how I have developed as a designer and to consider the year that lies ahead.
When reflecting on my experiences so far, the main skill that I feel I have gained is the confidence to take a risk/chance. At the start of my first year, the greatest piece of advice I was given was to 'make a decision, even if it turns out to be wrong, know why you believed in it'. Course tutors have shown me a new way of expressing creativity and opened my eyes to new opportunities, which I didn't even know existed, in the vast world of textile design.
When taking risks you open yourself up to challenges, which drive you down a path of exploration, and introduces you to designers and makers from all spectrums of the creative world. Only when fully immersing yourself within your chosen field are you able to see what kind of designer you will become.
William Lee
Textiles and Surface Design
Buckinghamshire New University
brightONLINE student literary journal
23 Apr 2012