2 Natalie Lucy Adams
University of Brighton Faculty of Arts Student magazine article.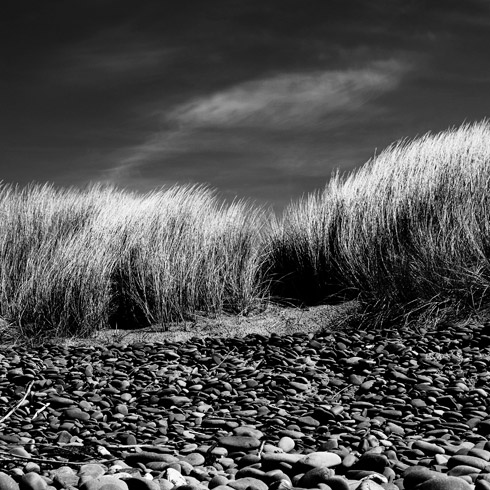 This photograph, titled "By The Sea" was taken on Borth Beach in April 2011. The sky was dark and cast a deep and dramatic effect over the landscape. I loved how eye catching this made the overall photograph. Ansel Adams was a huge inspiration for my reasoning towards this image, and particularly an influence during the editing process in which i converted the photograph to black and white to emphasise the dark and dramatic aura. In my opinion, black and white photography has and always will be the best way to present an image in a clear and professional manner towards the viewer. No distracting colours are there to take the viewers eye away from the photograph as a whole. Therefore I feel black and white focuses on the image as a whole, while colour focuses on the colour(s), within the photograph, making it a different form of photography altogether.
I entered this photograph into the Signature Art Awards 2011 in which I got through to the Semi-Finals. Although I didn't manage to get any further in the competition, my work attracted potential buyers which then led to the sale of this particular piece giving me more confidence with my work.
Natalie Lucy Adams
Visual Communications Photography and Moving Image
Birmingham Institute of Art and Design, Birmingham City University
brightONLINE student literary journal
23 Apr 2012