8 Aleksandra Gavrilina
University of Brighton Faculty of Arts Student magazine article.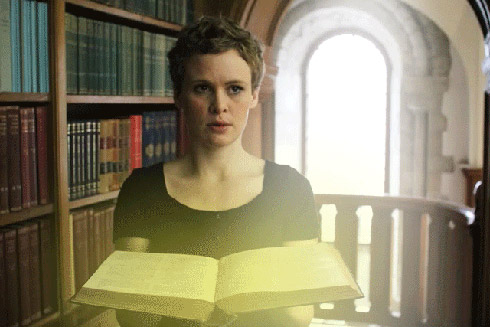 I might sound old fashioned, but I still get my main inspiration and passion for creativity from books. Nowadays, almost everything is digitized and in this little work of mine I illustrated the eclectic style of working. I made couple of shots with my friend in Cathedral's Archive. She is holding a book and it glows as it is a sacred object. The light, coming from the window behind her back is constantly flickering and brightens the whole image making it look more atmospheric.*
Learning experience for me is a mix of everything and since I dedicate most of my time to my laptop and make everything digitally I try not to forget about books and use them as a big part of the learning experience.
* Click on the image to see the effect
Aleksandra Gavrilina
Film/Radio & Television Studies
Canterbury Christ Church University
brightONLINE student literary journal
23 Apr 2012