16 Natania Thomas
University of Brighton Faculty of Arts Student magazine article.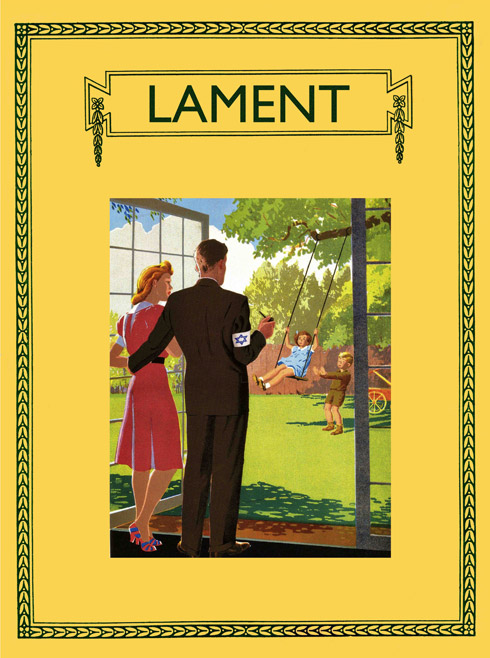 I am a trained Musician, and also an Artist. I embarked on an MA in Printmaking, to explore and enlarge upon my artistic skills whilst gaining a qualification.
Being new to Art College, with no previous formal training, I found myself experimenting wildly – joyously unfocused, if enthusiastic. I still wanted to reference both my careers in my work, which may have complicated things initially. Finally though, I realised that the simplest ideas communicate with the greatest authority.
The attached print, "Lament" is one of seven digital archival works. The World War II era and the paradoxical escapism of popular art as it contrasted with the horrors of conflict, fascinated me. I questioned the beaming and wholesome optimism of wartime posters in my work. The featured print was originally an image from a National Savings advertisement. The "ideal family", is transformed darkly with the minimal digital addition of an armband. The "song" title and sheet music styling provides the musical reference.
False starts and angst characterised my journey. Additionally, I was dealing with a deeper personal preoccupation about the holocaust, which I had not fully acknowledged. This proved Cathartic as well as a turning point for me as an artist.
Natania Thomas
Printmaking
Cambridge School of Art, Anglia Ruskin University
brightONLINE student literary journal
23 Apr 2012