Home » Projects archive » CETLD » The identities of design disciplines » Co-Working: Exploring the Ways Teacher-Practitioners Shape Students' Learning Experience
Co-Working: Exploring the Ways Teacher-Practitioners Shape Students' Learning Experience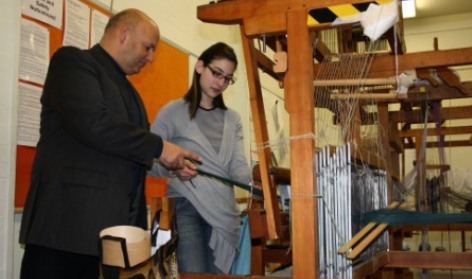 The Co-working project assesses the scale and impact of contributions made by design practitioners to Fashion and Textiles Higher Education
Project leaders and researchers: Malcolm McInnes & Jake Leith - Department of Fashion and Textiles, University of Brighton
This research is timely as it addresses governmental concerns as to whether education is delivering the appropriate skills to ensure students are employable post-graduation. The project explores the experiences of teacher-practitioners in higher education, and observes how they facilitate student learning and enhance student employability within the Fashion and Textiles industry.
The research aims to highlight what motivates Fashion and Textiles practitioners to engage in teaching and how teacher-practitioners shape undergraduate and postgraduate learning support in the curriculum. The research examines the perceived benefits and limitations of teacher-practitioners by both staff and students in Higher Education.
Finally the research explores how the Higher Education community currently supports the teacher-practitioner and how this particular relationship may be maximized further at this level.