Home » Projects archive » CETLD » Curriculum Modules » Breaking into the V&A
Breaking into the V&A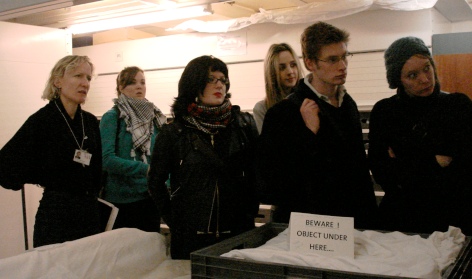 A museum-based module for second year art and design students
Project leader: Rebecca Reynolds
'Breaking into the V&A', was an optional module for second year art and design students at the University of Brighton, aiming to explore a series of 'ways in' to using museums, with the Victoria and Albert Museum, London as a central example. The course included:
Exploring different conceptions of museums' roles and ideologies now and in the past
Exploring motivations for collecting and different types of collection
Drawing out changing significances of objects within different places and within different exhibitions
Finding out about various areas of museums' work and a variety of museum-based resources students could draw on. This included talking to artists in residence at the V&A, touring the conservation studios, and visiting the V&A art and design archives
Analysing different galleries, using questions developed by the students
Designing an exhibition or a piece for an existing exhibition

To see the module outline, see Related Files above.
A chart of the course aims is reproduced below: