See What I'm Saying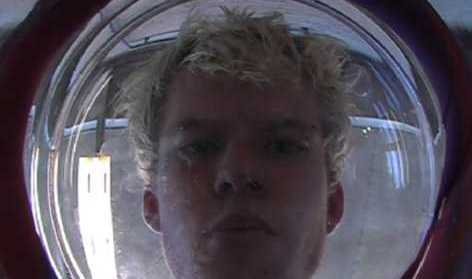 This collaboration between two distinct disciplines, using unfamiliar digital technologies, endeavoured to inspire a deeper appreciation of Museum collections within HE
Participants:
Patrick Letschka Senior Lecturer, University of Brighton
Jill Seddon, Principal Lecturer, University of Brighton
Abstract
This research project examined the introduction of digital media into the academic practice of visual research in order to observe, reflect on and articulate the process of object creation and the placing of objects in collections. By proposing collaboration between level two, undergraduate students at the University of Brighton, who are studying either 3D Design/WMCP or the History of Design and Decorative Arts and Visual Culture, the planned outcome of this project was an archive of short moving image research. This archive was designed to sit within a blog site where students would have access to review, reflect and critique the work produced.
Videos
| | |
| --- | --- |
| 1. From the theme 'Personal Collections' which revealed how many students value the physical presence of a collection when studying at University. | |
| 2. A frame taken from the 'Making' theme showing how collections can be deeply understood through recreating the actual piece. | |
| 3. Also from 'Personal Collections', the subject of the collection turns itself around to look back at itself through another camera. | |
| 4. From the theme 'Behind the Scenes', glimpses of a submerged world of objects lost to sight, preserved and labeled. | |
| 5. The V&A as viewed from the perspective of a speck of dust, tourist and as edutainment. | |
Students
Students in their second year of study were becoming confident in developing their identities as either designer/makers or academic writers. They had already adopted a distinct approach to the made object and they brought with them a good level of expertise in using portable recording technology. By combining these elements, through a managed teaching and learning environment, the intention was to enable students to develop a fresh way of examining objects, both visually and through language and to question the way learning takes place when it focuses on collections. An emphasis was also placed on articulating the design and making process by integrating language with Visual Research through film.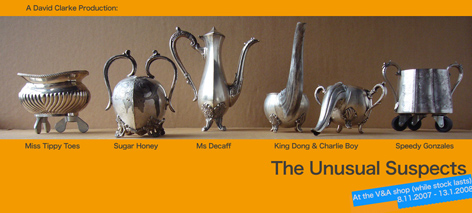 By linking staff and students together, we considered the possibility of creating a forum for peer group learning where all parties would be acquiring and sharing new skills. This research used mainly qualitative research methods through questionnaires, interviews, focus groups and workshop seminars.