Inclusion by Design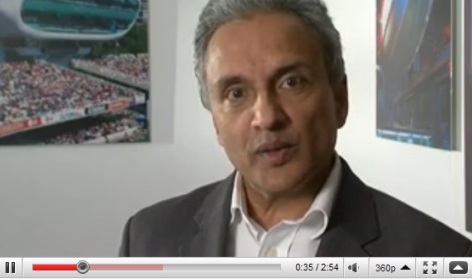 A teaching aid to support the examination of the principles of accessibility and inclusive design in architectural and other design based education
Project leader: Zoe Smith, RIBA
Other team members: Yan Ki Lee, Helen Hamlyn Centre, RCA, Jo-Anne Bichard, Helen Hamlyn Centre, RCA
The overall aim of the project has been to support and further the teaching of Inclusive Design in Schools of Architecture, with the objective to develop an educational tool that student architect and designers along with their teachers can easily access.
A film, Inclusive Design: creating a user's world, was produced with DVD copies and an online version available for distribution. The film features three project: The Roundhouse in London, a Grade II Listed building, refurbished as a public Arts venue; The Eden Project, in Cornwall, a well known, large-scale and complex visitor attraction; and The Willows School, in Wolverhampton, a new school under construction, that will bring together the population of a primary school, a special needs school, and a community facility on one integrated site.
The role and relationship of the architects, the client, the user advisors, access consultants, and other members of the design team are examined in the film. The film provides viewers with differing practical examples of inclusive design. The DVD has an additional version of the film with subtitles.
Evaluation has been ongoing during the production of the film, with presentations to university staff in Bristol, and students and practicing architects in London and Birmingham. In addition to this, ongoing online feedback have been requested and received from Inclusive Design consultants. The main stage of is currently taking place (Late 2009/early 2010) and a conclusion of success of the film as an effective learning tool for students of architecture and the built environment is being reached. This evaluation has fed into the production of accompanying information to assist and maximise learning. Results are being fed back to CETLD.
To date, the film has been received well by the media and many of those who have had early access to the film in the UK and internationally. We are delighted that the project has been completed within budget and that early indications show the film to be achieving its initial objectives. We will continue to promote and make accessible the film (and accompanying learning information) to students, teachers and others involved in the built environment.
See the film at:
http://www.architecture.com/FindOutAbout/InclusiveDesign/InclusiveDesign.aspx